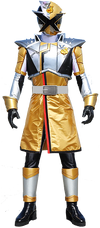 This is your user page. Please edit this page to tell the community about yourself!
My favorite pages
Add links to your favorite pages on the wiki here!
Favorite page #2
Favorite page #3
Hero Getter
Those written in bold are the official ones. The normal ones are just my thoughts... For now.
Gonin sorotte GORENJAA
JAKKAA TORANPU SAIBOUGU
BATORU FIIBAA sekai no DANSU
DENJI-sei kara DENJIMAN

Ichi tasu ni tasu SANBARUKAN
GOUGURU FAIBU ga shintaisou
Bakuhatsu (bakuhatsu) DAINAMAN
BAIO ryuushi no BAIOMAN

CHENJIMAN wa densetsujuu
FURASSHU uchuu no choushinsei
Hikaru OORA da MASUKUMAN
Tomo yo doushite RAIBUMAN

TAABORENJAA koukousei
Kyoushi de kyoudai FAIBUMAN
JETTOMAN wa TORENDI
JYUREN kyouryuu FANTAJII

KiRyoku de shouri da DAIRENJAA
POPPU na ninja da KAKURENJAA
OUREN kodai no chouriki da
Koutsuu anzen KAARENJAA

Gakuen seishun MEGARENJAA
AASU no senshi no GINGAMAN
GOUGOU FAIBU wa RESUKYUU da
TAIMURENJAA mirai kara

GAOREN hyakujyu hoe makuri
Shinobi no kaze fuke HARIKENJAA
Bakuryuu GATTSU da ABARENJAA
DEKAREN uchuu no keisatsukan

Mahou no kazoku da MAJIRENJAA
PURESHASU sagasu ze BOUKENJAA
GEKIREN jyuken shugyouchuu
ENJIN aibou GOUONJAA

SHINKEN samurai chanbarada
Tenshi ga KAADO da GOSEIJAA
Dohade na kaizoku GOUKAIJAA
Tokumei MISSHON GOUBASUTAAZU!

Areru ze KYOURYU tometemina
Ressha de tabisuru TOKKYUUJAA
Oyako sandai NINNINJAA
JYUUOU JYUUMAN JYUURANDO

Seiza no Kyuuseishu da KYUURENJAA
RUPAPATO VS KOREKUSHON
SOURU wo hitotsu ni RYUUSOUJAA
KIRAKIRA Mashin KIRAMEIJAA

Lupinranger VS Patranger VS Kyuranger
Community content is available under
CC-BY-SA
unless otherwise noted.