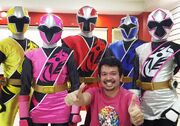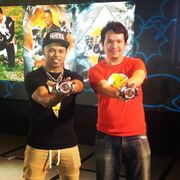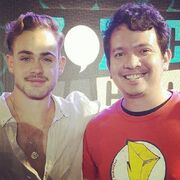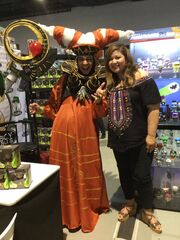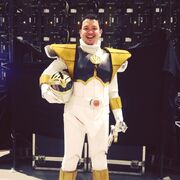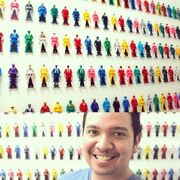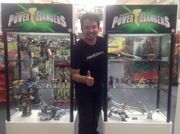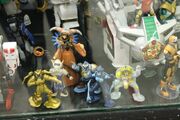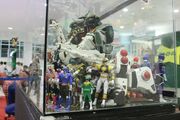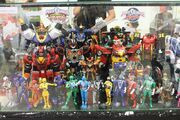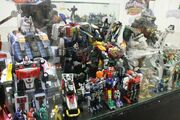 About
Hi. I'm X. I'm one of the admins of RangerWiki and Tokuhub. I was formerly know as Dchallofjustice over Wikia and Fandom but got the name change in September 2018 to better reflect my two main fandoms, the Hall of Justice for DC and the Hall of Legends for Power Rangers.
Mostly I organize pages, create and affix templates to make visits easier and monitor the quality of images. Other than that, the usual admin duties, of course.
Contact me if you need help with anything. :)
PR Wiki Job History
This list does not include group vote decisions. It serves as a summary of the Admin Noticeboard and User Talk pages.
Rollback (July 2008) by Serpen
Sysop Admin (July 2009) by Serpen
Admin (reinstated after hiatus) (December 2011) by Digi
Instated Admin Noticeboard (Jan 2012)
Instated Front Page (Jan 2012)
Sysop Admin (Jan 2012) by Digi
Added Rollerbackers MrSmartyMax and MrThermomanPreacher (Jan 2012)
Instated Style Guide (Feb 2012)
Instated Badges (Feb 2012)
Added Rollerbackers StrangerAtaru and GregCasella (June 2012)
10th year anniversary (July 2016)
Name change to Guardianofthehall (Sep 2018)
Me and Power Rangers/Super Sentai
I don't necessarily believe a Sentai series is better than its counterpart by virtue of being original. It all depends.
When I first saw Power Rangers toys I thought the franchise was a cartoon, due to the box art.
I watched Mighty Morphin til Zeo when I was a kid. Got back to PR beginning Power Rangers Ninja Storm.
I started with Sentai once again with Magiranger and watched religiously since.
I did manage to backtrack with Power Rangers by watching all of the series I missed minus Turbo, In Space and Lost Galaxy, save for key episodes.
Favorites
Favorite Sentai Season: Boukenger/Gekiranger
Favorite Power Rangers Season: RPM
Favorite Transformation: Timeranger
Favorite Morph: SPD
Favorite Sentai Opening Theme: Timeranger
Favorite PR Opening Theme: Zeo
Favorite Zords/Mecha: Mystic Force/Magiranger
Favorite Megazord: Dragonzord Battle Mode
Favorite Ultrazord: RPM Ultrazord.
Favorite Ranger: Jason Lee Scott (persona)/White Ranger (designation); Jan Kandou (persona)
Favorite Sentai Ending Theme: Go-Onger (all four)
Favorite Sidearms: Ichigan Buster/Sougan Blade
Favorite OP credits: Dekaranger, SPD
Favorite Color Combo: Gekiranger/Jungle Fury
Collecting
I own the following Power Rangers toys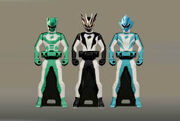 Admin Toolbox
Community content is available under
CC-BY-SA
unless otherwise noted.