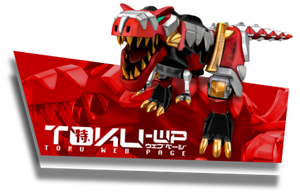 Welcome to my personal Power Rangers Wiki account, administrator and designer of Toku Web Page in Spanish.
My favorite series
Power Rangers:
Time Force
Dino Thunder
Lost Galaxy
Space Patrol Delta
Mighty Morphin
Kamen Rider Heisei:
OOO
Build
Decade
Kabuto
Dragon Knight (Adaptation)
Super Sentai:
Gokaiger
Shinkenger
Ryusoulger
Kyoryuger
Kyuranger
Digimon:
Tamer
Saver
Frontier
Adventure
Xros Wars
Anime:
SSSS.Gridman
Evangelion
Yu-Gi-Oh!
Pokémon
Gurren Lagann
Community content is available under
CC-BY-SA
unless otherwise noted.