| | |
| --- | --- |
| | This article is about a/an producer in the Power Rangers franchise. |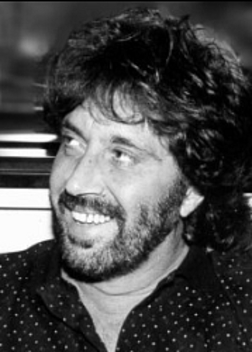 Shuki Levy was one of Saban's top producers, composers, and head writers, mainly known and famous for his creative production-wise work on Power Rangers. He was also Haim Saban's partner. He has written some numberous episodes of Mighty Morphin Power Rangers along with the show's other co-workers.
Biography
Levy was born Born on June 3, 1947 in Tel Aviv, Israel (at the time the British Mandate of Palestine). He began his career as a singer and music performer in various clubs around Tel Aviv. He also appeared in the musical Hair. During the 1970s, Levy performed in France for a duet known as "Shuki & Aviva". Together with his partner Aviva Paz, he scored a hit single throughout Europe called "Signorina - Concertina" which sold two million copies.
Levy is noted for his prolific career in composing music; he has a total of 14 Gold- and Platinum-certified records and has composed theme tunes for more than 130 TV shows, which makes him the world-record holder in this regard. Levy's best known work is soundtrack compositions for children's television programs of the 1980s, such as Inspector Gadget, The Mysterious Cities of Gold, M.A.S.K., Dinosaucers, Dragon Quest, He-Man and the Masters of the Universe, Eagle Riders (also known as Battle of the Planets and G-Force) (the third Western adaptation of Science Ninja Team Gatchaman), She-Ra, and Jayce and the Wheeled Warriors.
Levy and then-partner Haim Saban founded Saban Entertainment, a production company responsible for 1990s-era series. In the 1990s, he became known chiefly for his work on the Power Rangers franchise, Masked Rider, VR Troopers and Big Bad Beetleborgs. The company was later sold to The Walt Disney Company in late 2001. He has written and directed numerous episodes for some these television shows and movies such as, Eye of Doom (1987), Perfect Victims (1988), and Blind Vision (1991).
Levy was married to television actress Deborah Shelton (former actress of the Dallas series) and was also previously engaged to television actress Sarah Brown of General Hospital fame. He has a son and two daughters from both relationships.
Filmography
Musicals
TV series
TV
Videos
Movies
1998. Rusty: The Great Rescue
1992. Round Trip to Heaven
1992. Blind Vision
1992. Prey Of The Chameleon
1989. Trapper Country War
1988. Perfect Victims
1986. Heathcliff: The Movie
1985. Rainbow Brite and the Star Stealer
1985. He-Man And She-Ra: The Secret of the Sword
1985. Here Come the Littles
1984. Fatal Games
1983. Les Dalton En Cavale
1982. Blood Tide
1981. Dawn of the Mummy
Power Rangers writing credits
Power Rangers directing credits
External links
Community content is available under
CC-BY-SA
unless otherwise noted.