Cobra Kai Season 4 - The Loop
Play Sound

This article is about a/an production company in the Power Rangers franchise.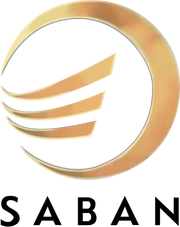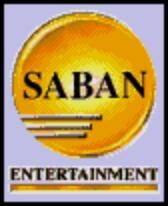 Saban Entertainment was an independent television production company formed in 1980 by music and television producers Haim Saban[1] and Shuki Levy as Saban Productions, a U.S. subsidiary of Saban International Paris (now SIP Animation). The company also established Saban International (now part of Disney-ABC International Television) for international distribution of its shows. Finally, in 1988, the company renamed itself Saban Entertainment. In 1996, Haim Saban and News Corporation started Fox Kids Worldwide, Saban Entertainment merged with Fox Children's Productions and became a subsidiary of Fox Kids Worldwide.[2] Also in 1995, the company established Saban Interactive. In october 2001, Saban was sold to Disney as part of the sale of Fox Family Worldwide,[3][1] after the sale Saban Entertainment was renamed BVS Entertainment
Saban Entertainment produced and distributed the first eight Power Rangers shows, including Mighty Morphin Power Rangers, Power Rangers Zeo, Power Rangers Turbo, Power Rangers in Space, Power Rangers Lost Galaxy, Power Rangers Lightspeed Rescue, and its last program, Power Rangers Time Force. Saban also produced Mighty Morphin Power Rangers: The Movie (1995) and Turbo: A Power Rangers Movie (1997) in association with 20th Century Fox. It should be noted that even though Power Rangers Wild Force began it's run on Fox, Saban only did the pre-production of the series, when the filming began, Disney had already acquired the franchise.
Saban Era Ranger Series
See also
External links
References