"I'm sorry, Rangers, but we simply do not have enough information to proceed."
This article is a stub, meaning it needs more information to be a full article. You can improve this RangerWiki article by expanding it if more information is available. If you believe this article to be a dead stub, it may need to be deleted in accordance with the Style Guide.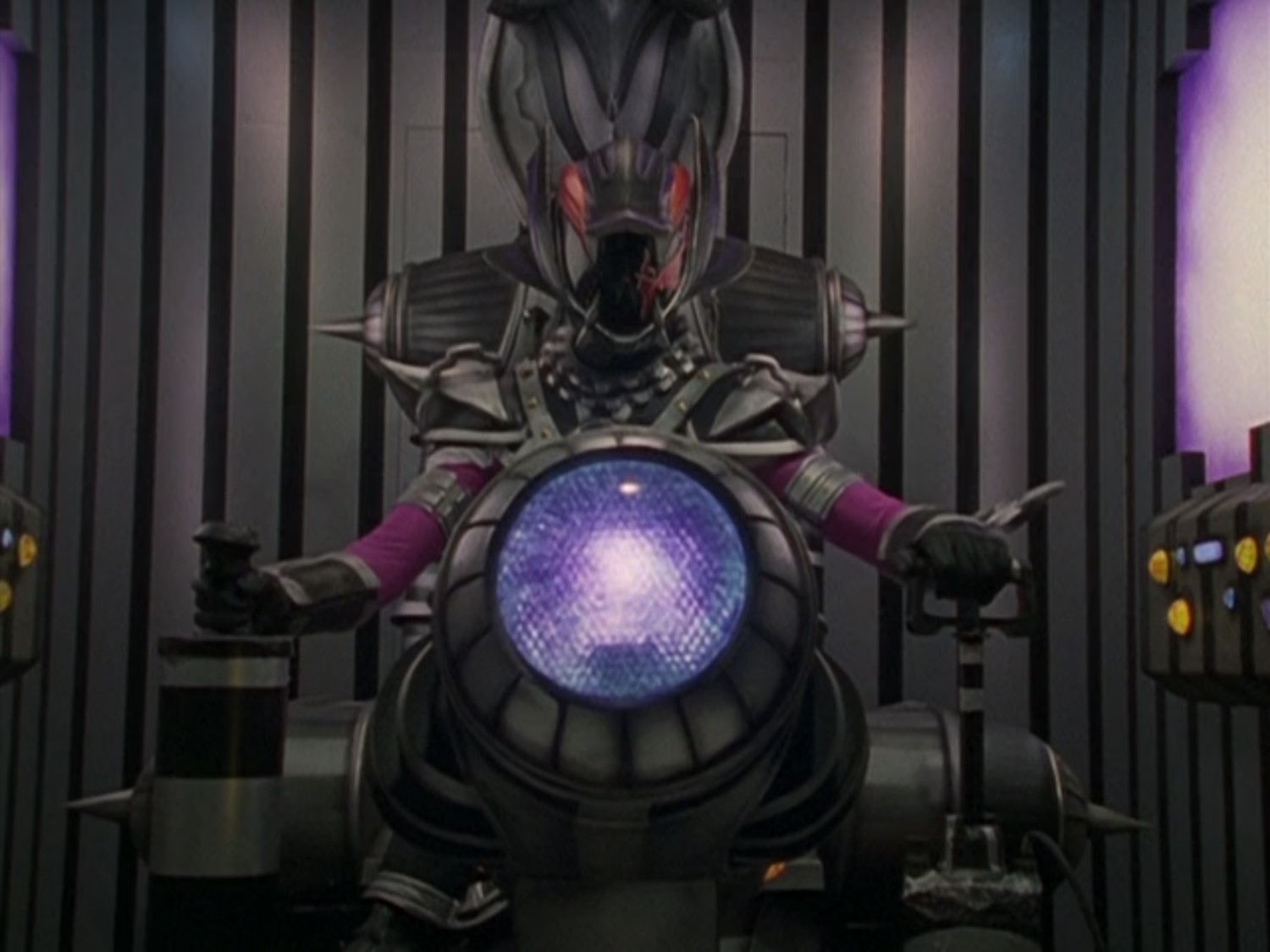 The Robot of Destruction is used by Morgana and later Devastation to destroy the Rangers.
History
The Robot of Destruction was deployed by Morgana to deliver a doomsday device into Newtech City. With the help of Shorty a yellow ball was deployed into the centre of the Earth. The Rangers deployed the Delta Squad Megazord but the opposing force easily overwhelmed it.
It was later deployed to assist Devastation but destroyed by the Delta Blaster whilst the Megazord rode the Omegamax Cycle.
It was later rebuilt to assist Slate but the robot was destroyed by the Delta Squad Megazord.
Powers and abilities
Strength: The Robot of Destruction is very strong as it was able to block the Delta Sword with no trouble.
Durability: The Delta Blaster had left no damage to and visible effects on it.
Energy Projection: The Robot of Destruction can fire lasers from the circles on either shoulder. These were powerful enough to cause buildings to crash down and create a blockade for the Omegamax Cycle-riding Delta Squad Megazord.
Doomsday Device Projection: The Robot of Destruction can fire a beam from either shoulder disk to create what is effectively a doomsday device.
Arsenal.
Fists: Unlike most of Broodwing's robots this one does not have weapons but large fists capable of blocking the Delta Sword. 
See Also
Community content is available under
CC-BY-SA
unless otherwise noted.