"ToQ 1gou!"
―ToQ 1gou's roll call[src]
"Now departing, full-speed ahead!"
―ToQ 1gou's pre-battle catchphrase[src]
"I can see...your final stop!"
―ToQ 1gou's finisher announcement during a giant battle[src]
Right Suzuki (鈴樹 来斗, Suzuki Raito) is ToQ 1gou (トッキュウ1号, Tokkyū Ichi-gō, ToQ #1), the Red Ranger and leader of the ToQgers. When he succumbs to the darkness by Emperor of Darkness Z, he becomes Black ToQ 1gou.
Biography
Right Suzuki is like any other boy, except that he has high levels of imagination. Everyday, he would play with Tokatti, Hikari Nonomura, Mio Natsume, and Kagura Izumi at their secret base, which is a giant tree located in Subarugahama. However one day during a star festival, the Castle Terminal rose upon their city, prompting the Rainbow Line to relocate them onto the Ressha, turning them into adults. Right however, landed in a Cyner, which surprised the Shadow Kaijin, Bag Shadow for not being one of the children. He then got excited about what was going on as the Rainbow Line appears. As the trains stops, Right got out of the train along with Bag Shadow, as he had no idea what was going on. The ToQgers got out of their train and started fighting the Kuros and Bag Shadow. Right then joins the fight, but got himself knocked unconscious by the Shadow Monster. He woke up in the ToQgers' Ressha and was surprised to see his childhood friends are the ToQgers. The conductor and his puppet, Ticket, appear and explain to Right about their battle. After his explanation, the ToQgers are curious why were they chosen to be the ToQgers as the conductor replied to them that it was because of their imagination. As the Ressha Liner reaches the Kleiner, Right got out of the train and enters the Kleiner without any equipment. As he got himself injured from the Bag Shadow, his friends appear and Right manages to punch the Shadow Kaijin out of the Kleiner. After the Bag Shadow got punched out, they evacuate the children and transform into the ToQgers to fight the Shadow Monster, along with the Kuros. While fighting, ToQ 1gou does a few Transfer Changes to his teammates before finishing off Bag Shadow. After Bag Shadow is defeated, the Shadow Kaijin enlarged itself, but was defeated by ToQ-Oh. Later, they are curious about Ticket's words about them being dead.

TV STORY-Starting Station: Let's Ride the Limited Express Train
As the series progresses, Right met Z in the amusement park, unaware that he is the Emperor of Darkness

TV STORY-Station 11: The Emperor of Darkness and befriended Zaram, who is a former member of the Shadow Line which the latter renamed himself as Akira Nijino once he becomes ToQ 6gou.

TV STORY-Station 17: The Sky After the Rain

TV STORY-Station 18: And What Do We Call You? While battling the Shadow Line, the team started to remember their hometown as they would start searching the town. However, the team was horrified to learn that their home was under the Terminal Castle.

TV STORY-Station 40: Who Is He? He Is Whom? Even worse, Right started to have darkness coming out from his body,

TV STORY-Station 43: The Locked Door as he remembers that he was the first one to touch darkness and the reason that Right teleports into the Kleiner, rather than the Rainbow Line with his team.
After rescuing their home, the President of the Rainbow Line warns Right that due to his current state, Right's family and friends will have a chance of forgetting him and can never return to normal, which saddens Right. Right decides to face the Shadow Line alone without having his team involved as he would take their Rainbow Passes and having them destroyed, which it causes the team to return to their true forms, but without any memories of Right and being as ToQgers.

TV STORY-Station 45: The Home We Left Behind However, his friends managed to remember him thanks to the photos that Akira placed back in their secret hideout as they would fight the Shadow Line for their final battle.

TV STORY-Station 46: The Final Stop Along with the ToQgers, they defeated the remaining Shadow Line armies, and seemingly defeated Z before Gritta spirited him with a Kuliner. Right and the others were seemingly trapped in their adult forms but their families were able to remember them due to their Imaginations and finally returned to their child forms. Akira and the other Rainbow Line departs, while the children continue their regular lives.

TV STORY-Terminal Station: The Shining Ones
"Are you Kouta Kazuraba's Comrades? Why don't you help Kouta?"
"We Showa Riders will not work with the Heisei Riders."
―ToQ 1gou and Kamen Rider 1[src]
Right and his friends are rescued by Rider 1, along with Rider 2 and V3, from Badan
's powerful warrior, Kamen Rider Fifteen
before the enemy retreats. Later, Right asks him if they were Kouta's comrades as Rider 1 tells him that they, the Showa Riders, are not working alongside the Heisei Riders before leaving.

TV STORY-Ressha Sentai ToQger Vs. Kamen Rider Gaim Spring Vacation Combining Special
Right alongside his Toqger Friends returned to help his fellow #1 friend as they form ToQ-Oh battle against The Generalissimo of Badan
(Giant Skeleton Dinosaur form). ToQ-Oh is overpowered by Badan but was helped by his predecessor (whom his partner Gabutyra transformed into Kyoryuger Ressha) and Fellow Train Heroes Kamen Rider Den-O
(with his DenLiner
that was renamed as Den-O Ressha) to form ToQ-Oh Kyoryuzin Feat. DenLiner (which surprised Den-O much as he disagree with this combination) and later Toqgers alongside KyoryuRed and Kamen Rider Den-O Defeated the Giant Skeleton Dinosaur Badan with Railway Crossing Sword: Brave Arriving Slash (フミキリケンブレイブ参上スラッシュ, Fumikiriken: Bureibu Sanjō Surasshu).

Meeting the Ninningers
to be added

TV STORY-Shuriken Sentai Ninninger vs. ToQger The Movie: Ninjas in Wonderland
Zyuohger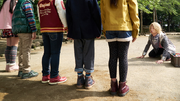 In Zyouhger, Gai Ikari goes to the Toqgers to ask for their ranger keys so that they can do Gokai Changes with the Toqger ranger keys. The children in the episode are uncredited stand-in actors. Later in the episode, Don Dogoier aka, the Green Gokaiger, transforms into 4ToQ or ToQ Green when the Gokaigers fight the Zyuohgers.

TV STORY-Ep. 28: The Space Pirates Return

Zyuohger vs. Ninninger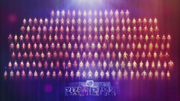 ToQ 1gou appeared as part of a conference of the first 38 Reds led by Red Falcon, who addressed the Ninningers and Zyuohgers as the greater Super Sentai pantheon intervened to save them from defeat at the hands of the titanic Gillmarda. Empowering the Combination Nin Shuriken to form Wild Tousai Shuriken King, the first 38 Super Sentai further imbued their successors with the power to perform the Zyuoh Ninnin Super Sentai Burst, destroying Gillmarda with the combined power of all 40 Super Sentai.

TV STORY-Doubutsu Sentai Zyuohger vs. Ninninger: Message from the Future from Super Sentai

Chou Super Hero Taisen
An iteration of Hyper ToQ 1gou was summoned from the Game World
as part of a team of five of the Strongest Sentai Rangers alongside five of the Strongest
Kamen Riders
by Kamen Rider Brave
, helping to defeat the army of Shocker
.

TV STORY-Kamen Rider × Super Sentai: Chou Super Hero Taisen

Kikai Sentai Zenkaiger The Movie: Red Battle! All Sentai Rally!!
Right alongside with his Sentai Red Ranger predecessors appeared to help the Zenkaigers.

MOVIE STORY-Kikai Sentai Zenkaiger The Movie: Red Battle! All Sentai Rally!!
Saber + Zenkaiger: Superhero Senki
Though he was seemingly erased alongside his team as a result of Asmodeus' manipulations, he and, presumably, his corresponding team were restored back into existence once Touma Kamiyama had helped Shotaro regained his passion in drawing out the superheroes that he wants to draw out.
During the climatic final battle itself, he can be seen fighting alongside Kamen Rider Den-O, Kamen Rider Ex-Aid, Kiramai Red and Kamen Rider Saikou.
Graduation
When the ToQgers are children, they have their elementary school graduation. After fighting some villains with their grown up selves with Akira Nijino and the Conductor, they go to their elementary school graduation ceremony and also making a custom made graduation ceremony with Akira.

TV STORY-Ressha Sentai ToQger Returns: Super ToQ 7gou of Dreams
10 Years After
In 10 Years After, the ToQgers are 10 years older and they unknowingly time travel into the time when they were children. The older ToQgers lose their imagination so they can't transform. They later work together with their younger selves to fight the evil villains.

TV STORY-Ressha Sentai ToQger Returns: Super ToQ 7gou of Dreams
Personality
He is always facing forward and is trying to seize joy out of life. He is a young man who's spirit is like energy. He is the one usually giving it his all, the type to easily be fired up and go against the odds. Out of the 5 ToQgers, Right's Imagination is the highest, and therefore, so is his fighting power. He often acts before he thinks and hates cramped places.[1] He is also a voracious eater, which sometimes leads to his decisions becoming dominated by his appetite.
Family
Appearances in other media
TV
ToQ 1gou appears in front of Kyoryu Red in his pink form, causing confusion until he changes to his default red form. The two then do a high-five before ToQ 1gou runs towards the camera as Kyoryu Red waves goodbye (to ToQ 1gou and, by extension, the viewers). First one to advertise McDonalds and the first one where the announcer is a man.

ToQ 1gou stretches as if he's tired when a puff of smoke appears and AkaNinger appears. He tries to attack, but ToQ 1gou sees it and slaps his fist gently while walking off. AkaNinger can be seen bowing as ToQ 1gou leaves
This marks the 10th anniversary of the Hand-Off tradition since its start in 2005.
Super Hero Time
ToQ 1gou and his team along with ToQ-Oh poses with Kamen Rider Gaim
and his Rider contemporaries
in the ToQger/Gaim
Super Hero Time opening. He also clashes swords with Gaim at one point.
Video Game
Right/ToQ 1gou: to be added
Right/Hyper ToQ 1gou: to be added
Super Sentai Battle Base
ToQ 1gou is among the vast pantheon of Rangers which are available in the mobile game Super Sentai Battle Base. In the case of ToQ 1gou, his Rainbow, Darkness, and Hyper forms, as well as his Yellow and Lion Transfer Changes are available as well.

Super Sentai Legend Wars
ToQ 1gou appears with his team among all Sentai in the mobile game Super Sentai Legend Wars.

ToQ 1gou
Legend Sentai Devices
Gallery
Behind the Scenes
Portrayal
Right is portrayed by Jun Shison (志尊 淳, Shison Jun). As a child, he is portrayed by Homare Mabuchi (馬渕誉, Mabuchi Homare), and by an uncredited stand-in in Zyuohger. When his mind is switched into Tokatti's body in Station 21, he is portrayed by Jin Hiramaki (平牧 仁, Hiramaki Jin).
As ToQ 1gou, his suit actor is Yoshifumi Oshikawa (押川 善文, Oshikawa Yoshifumi), who was previously the suit actor for Kyoryu Red in Zyuden Sentai Kyoryuger. This is Yoshifumi's final suit acting role before his retirement.
In both Ressha Sentai ToQger vs. Kyoryuger: The Movie and Ressha Sentai ToQger Returns: Super ToQ 7gou of Dreams, as the child version of ToQ 1gou, his suit actor is Minoru Watanabe (渡辺 実, Watanabe Minoru).
Notes
He also can be called Light or Raito.
He is the only ToQger to use all of his core teammates' powers in his pre-series debut and in one episode.

He is also the only member of the core team whose mecha is not based off of either a bullet train or a subway train. In Right's case, his mecha is based on a steam locomotive.

He is the only ToQger to become either black or white.
If comical forms are counted, Right would have fourteen forms, giving him the most forms of any Red Ranger.
Right is the only core ToQger to use ToQ 6gou's powers in a transfer change.
He is the youngest ever Red Ranger in Sentai history.
Appearances
External links
References