This article is about a/an voice actor in the Power Rangers franchise.
Richard Epcar is a voice actor with several roles in Power Rangers.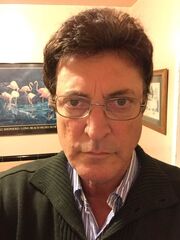 As a voice actor, he is well known for voicing Myotismon in the Digimon series, Terra-Xehanort/Ansem, The Seeker of Darkness in the Kingdom Hearts series, Armorhide from Transformers: Robots in Disguise (2001 cartoon), Raiden in the Mortal Kombat series, the Joker in both Mortal Kombat vs DC Universe and Injustice, Akuma in the Street Fighter series and Joseph Joestar in JoJo's Bizarre Adventure.
Roles
Archive footage
External links