"S.P.D. Emergency!"
―Transformation announcement[src]
The Patrol Morpher is Commander Anubis Cruger's version of the Delta Morpher that allows him to morph into the S.P.D. Shadow Ranger. While it's recolored to fit Cruger's color scheme, it has notably less functions such as a lack of a S.W.A.T. Mode.
Alternative to the Patrol Morpher, the Super Mega Rangers used a Legendary Ranger Key provided by Gosei to assume the corresponding Ranger form as a Legendary Ranger Mode.
Morphing Sequence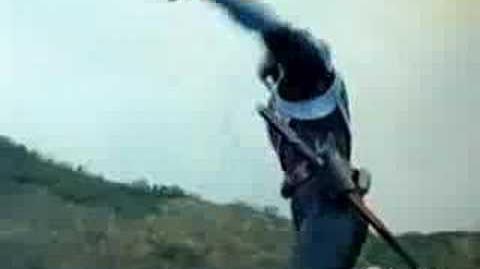 Cruger would call the same sequence "S.P.D. Emergency!", to morph into the Shadow Ranger.

Appearances
See Also