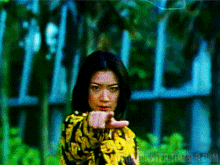 "Never mess with a woman scorned!"

―Marriage Swindler Barbera after enlarging herself
Marriage Swindler Barbera (結婚詐欺師・バーベラ Kekkon Sagishi Bābera) is a snake/Medusa/gorgon-like prisoner who was arrested for her ability to seduce men and then rip them off into giving her money after they became obsessed with her. She was released by Lila so Lila could use her talents to make money for the Londers. Among her victims were Tatsuya, Ayase, and Domon, whom she tried to force to kill each other after learning that they were all Timerangers. She tried to do this using her enchanted snakes to take control of them. Defeated singlehandedly by Yuuri after she uses her own sex appeal to snap the three out of their trance. Though hit with the Voltech Bazooka, Barbera enlarged, and was soon brought in by Shadow Alpha.
Barbera is one of multiple Londerz Prisoners dreamed by Sion to have been revived to make Activist of Spirit Glokun's movie depicting the end of the Timerangers.Case File 38: Good Night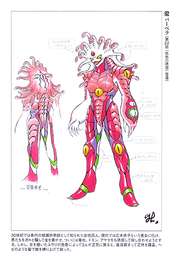 See Also
Community content is available under
CC-BY-SA
unless otherwise noted.