John Jay Bosch, better known as his acting pseudonym Johnny Yong Bosch is an American actor, voice actor, martial artist, and musician is best known for his role as Adam Park in Mighty Morphin Power Rangers, Power Rangers Zeo, and Power Rangers Turbo, and reprised his role in both Power Rangers in Space and Power Rangers Operation Overdrive. He also portrayed the movie incarnation of the same role in Mighty Morphin Power Rangers: The Movie.
Biography
Bosch was born in Kansas City, Missouri to an American father and a South Korean mother. From an early age, Bosch was fascinated with martial arts and mimicked several famous martial artists such as Bruce Lee and Jackie Chan. Bosch mentioned that he was a bully in his past but changed upon learning kung fu. At the time of auditioning for Power Rangers, Bosch was studying Shaolin Kung Fu under Master James Clark in Texas and it was Clark that showed him the audition ad and prompted him to audition just for the heck of it.
After Walter Jones left the franchise due to a pay dispute, Bosch was cast as his replacement as the new character Adam. Bosch changed his middle name to Yong to sound more Asian at the request of Saban and has been using this name for all of his professional activities since. Bosch remained in the role of Adam for three years until Power Rangers Turbo where he left under rather strange circumstances. Jason David Frank and Catherine Sutherland wanted to leave due to burnout whereas Johnny and Nakia Burrise as Tanya Sloan wanted to remain but Saban decided to create a clean slate team to increase ratings and decided to get rid of everyone except for Blake Foster. The reasoning for this was probably that they could have a team without the continuity baggage that comes with Adam appearing in Mighty Morphin Power Rangers through Power Rangers Zeo.
Bosch has gone on to great success since the end of his time on Power Rangers, having become a voice actor with prolific roles in anime and video games such as Ichigo Kurosaki in Bleach, Lelouch vi Britannia in Code Geass, Yu Narukami from Persona 4, Nero from the Devil May Cry-series, Jonathan Joestar in JoJo's Bizarre Adventure, Hajime Hinata in Danganronpa, and Giyu Tomioka in Demon Slayer: Kimetsu no Yaiba.
Personal Life
Bosch currently resides in West Hills, Calfornia with his wife Amy, whom they have been married since 2003. They have two children: a daughter named Novi, and a son named Jettson.
He has three siblings: Cindy, Michael, and Diana.
Bosch studied Shaolin Kung Fu in Texas under Master James Clark, who showed him the newspaper advert about the Power Rangers audition, subsequently beginning his acting career.
Filmography
Film
TV
Video Games
Musical Career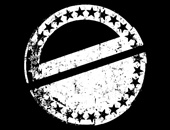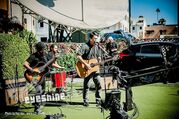 Eyeshine is a four piece "Edge Rock" band from Los Angeles, CA that was founded in 2004 by Bosch himself. Bosch serves as the lead vocalist and plays the rhythm guitar, while his other bandmates play the drums, guitar, and bass. The band has released nine albums and one EP. In 2011, they entered a world-wide search for the best unsigned bands created by Emmy award winning producer Don Was called "Gimme The Gig." They made it to the finals, but lost. They re-entered for its second competition and won, which got them a music video for one of their songs, "Stratosphere."
Since the band's induction, they have received nationwide fame and have toured all around North America, Australia, and even Japan. In 2017, the banded disbanded after the release of their final album, Gone Tomorrow, and held their final live performance at Yama-Con. After Eyeshine disbanded, Bosch created a new band named Where Giants Fall, while keeping associated with his previous Eyeshine bandmates new bands 9Electric.

Notes
Bosch performed his own stunts throughout Mighty Morphin Power Rangers: The Movie, due to his stunt actor having broken his leg during training. He also came up with the idea of Adam being upset his Ninja powers were drawn from the Frog, as (according to his personal experience) he felt Frogs aren't fast or agile from a human perspective since he even caught them in his backyard as a child.[1]
Bosch has stated that he was always interested by the idea of portraying his character Adam in a death scene.[2]
He hosted the web program AnimeTV[3] with Cristina Vee, who would go on to portray another Black Ranger, Vesper Vasquez, on Power Rangers HyperForce.
From Goldar's Vice-Versa to Rangers Back in Time Part 2, he was credited as "John Bosch".
He shares a birthday with Kevin Copeland.
External Links
References