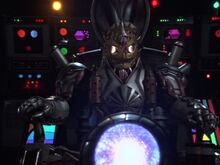 description to be added
Overview
Heavy Industrial Machine Abtrailer (怪重機アブトレーラー, Kaijūki Abutorērā, 49, Magiranger vs. Dekaranger): One model is Abrella's personal machine, though he had Angorl pilot it for him. By the command "Transform, Abtrailer!", it can change from its trailer-drill mode into Heavy Industrial Machine Abtrex (怪重機アブトレックス, Kaijūki Abutorekkusu). Destroyed by Dekawing Cannon & Dekabike Robo, but not before it destroyed Dekaranger Robo first.
The next model - Abotrex (アボトレックス, Abotorekkusu) was piloted by Apollos/Agent X and Babon. Agent X's goal was to use this mecha to destroy all love on the planet, but he required Miyuki's Flower of Heaven to do so. When Abotrex was about to blow up the planet, Dekawing Cannon and MagiLegend blasted it out of space, and it was destroyed with the combined mecha attack of MagiKing, Dekaranger Robo, Travelion and Dekabike Robo.
History
To be added
Notes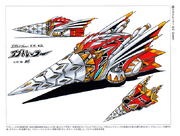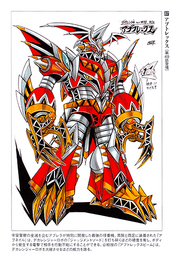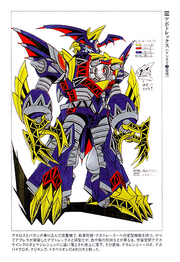 References
External Links
See Also
Community content is available under
CC-BY-SA
unless otherwise noted.