Ep. 36: Super Speedy Bodyguard (超速のボディガード, Chōsoku no Bodigādo) is the thirty-sixth episode of Kishiryu Sentai Ryusoulger.
Synopsis
The Druidon Tribe's new powerful enemies after the arrival of Pricious are really putting the Ryusoulgers on high alert. However, Towa was the only one who didn't show up to training, and also failed to respond in the midst of a Minosaur attack. The Ryusoulgers start to feel worried about Towa, just when Canalo sees him eating ice cream with a girl in the city.
Plot
to be added
Cast
Guest Cast
Suit Actors
Form Changes and Collectibles Used
Errors
Notes
DVD/Blu-ray releases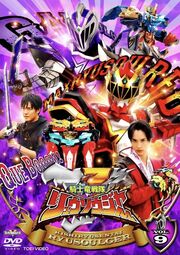 Kishiryu Sentai Ryusoulger Volume 9 features episodes 33-36: Ep. 33: New Assassin, Ep. 34: The Space Dragon Appears!, Ep. 35: The Greatest Battle on Earth and Ep. 36: Super Speedy Bodyguard.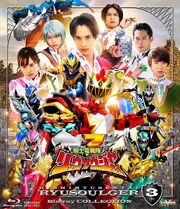 Blu-ray Collection 3 comes 16 episodes.

See Also
External links
References