| | | |
| --- | --- | --- |
| | This article is about a/an character in the "Teenage Mutant Ninja Turtles" series. See entry below. | |
Donatello/IDW appeared in Mighty Morphin Power Rangers/Teenage Mutant Ninja Turtles. See full entry of Donatello (IDW) or Donatello (MMPR/TMNT) at Turtlepedia.
"It's Morphin Time! Mastodon!"
―Donnie's morph call
Donatello is a purple masked member of the Teenage Mutant Ninja Turtles and the Black Turtle Ranger.
History
to be added...

Ranger Form
Unmorphed
Arsenals
Black Ranger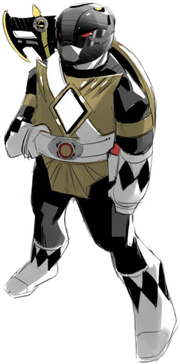 Arsenals
Zords
Appearances: MMPR/TMNT Issues 4 and 5

Behind the Scenes
Design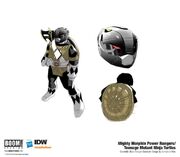 Donatello's Black Turtle Ranger outfit was design by Simone di Meo.
Notes
Appearances
See also
References