This article is about a/an voice actor in the Power Rangers franchise.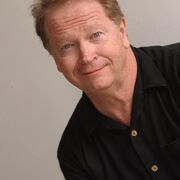 David Stenstrom voiced King Mondo in Power Rangers Zeo & Zeo Serial, a role which he reprised in Power Rangers In Space. He later voiced Demonite and his clone in Power Rangers Lightspeed Rescue. He was the narrator of Power Rangers Time Force and also voiced Fearog.
David also played Hal Stewart, Dex's Earth father on Masked Rider. Archive footage of him from the two parter "Escape from Edenoi" was used in the Time Force episode "The Quantum Quest".
External links