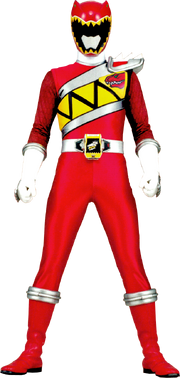 This page highlights the differences between Daigo Kiryu and Tyler Navarro.
| | Kyoryu Red | |
| --- | --- | --- |
| | | |
| | Dino Charge Red | |
Differences
| Daigo | Tyler |
| --- | --- |
| Gaburivolver was given to him by Torin | Received Dino Charge Morpher after holding the Energem |
| Is a traveler for the sake of new experiences | Traveled to Amber Beach to find his long-lost father |
| His father separated from Daigo to train him to become independent | His father disappeared in one of his expeditions |
| Only used the Deinosgrander once | Used the Dino Armor X twice. |
| His father, Dantetsu became the second Kyoryu Silver. He has no relationship to Ramirez. However, his great-granddaughter would later become Kyoryu Cyan. | His father, James Navarro, became the Aqua Ranger. He is not related to Doomwing, the evil Silver Ranger. |
| He was broken free from the Gabutyra Human influence by Torin after he become the Gabutyra Human by putting the Zyudenchi Carnival in Gaburivolver. | He was free from the Tyranno Human influence by his father James the Aqua Ranger once he allows him to come back to his own senses. |
| Did not believe that either his father or Ramirez was imprisoned in Dogold prior to Utsusemimaru's introduction. | Thought that his dad was trapped inside Fury before learning that it was Ivan. |
Community content is available under
CC-BY-SA
unless otherwise noted.