The Don's End (ドンの最期 Don no Saigo) is the forty-seventh episode of Mirai Sentai Timeranger. It is the beginning of Timeranger's four-episode endgame storyarc, featuring the final appearance of Don Dolnero and Lila.
Synopsis
As the Timeranger try to delve deeper into what caused the Great Annihilation, Don Dolnero tries one final time to stop Gien before he causes the worst disaster possible.
Plot
to be added
Cast
Guest Cast
Errors
Notes
DVD releases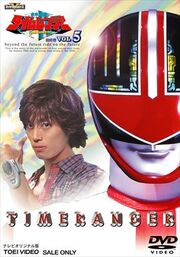 Mirai Sentai Timeranger
Volume 5 features episodes 41-50.
[1]
See Also
References