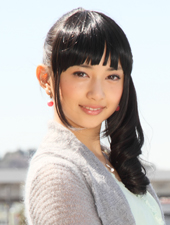 Angie Sue is a popular Hong Kong actress who is identical to Yoko Usami (Yellow Buster). Mission 12: You Like Going Undercover?
Notes
Angie Sue is played by Arisa Komiya, keeping with her looking identical to Yoko (Arisa Komiya is Yoko's actress).
Community content is available under
CC-BY-SA
unless otherwise noted.